Social Event
Historic Oporto City Tour (Half Day)

Price: 70 EUR

Please contact the Conference Secretariat for bookings.



Departure from Hotel for a Half Day Porto City Tour, passing through "Av. Aliados" and "Praça D. Joao I", towards the "Cathedral" which was originally built on the 12th century and was extensively rebuilt in the 17th and 18th centuries.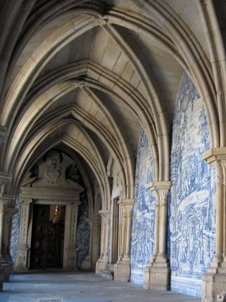 After the first stop at the cathedral, time for panoramic visit to the" Stock Exchange Palace", an imposing building of the 19th century and famous for its marvellous "Moorish Hall" a reproduction of the Alhambra Palace and to "St. Francis Church " built on the 13th century in gothic style and famous for its superb interior in baroque style.
After this panoramic visit, it's time to stroll around at "Ribeira Quarter", the centre of "Porto World Heritage", declared by UNESCO as world heritage. At the "Ribeira Pier", you will be invited to goon board for a Douro River cruise, which will give you the opportunity to enjoy a different views over Oporto City.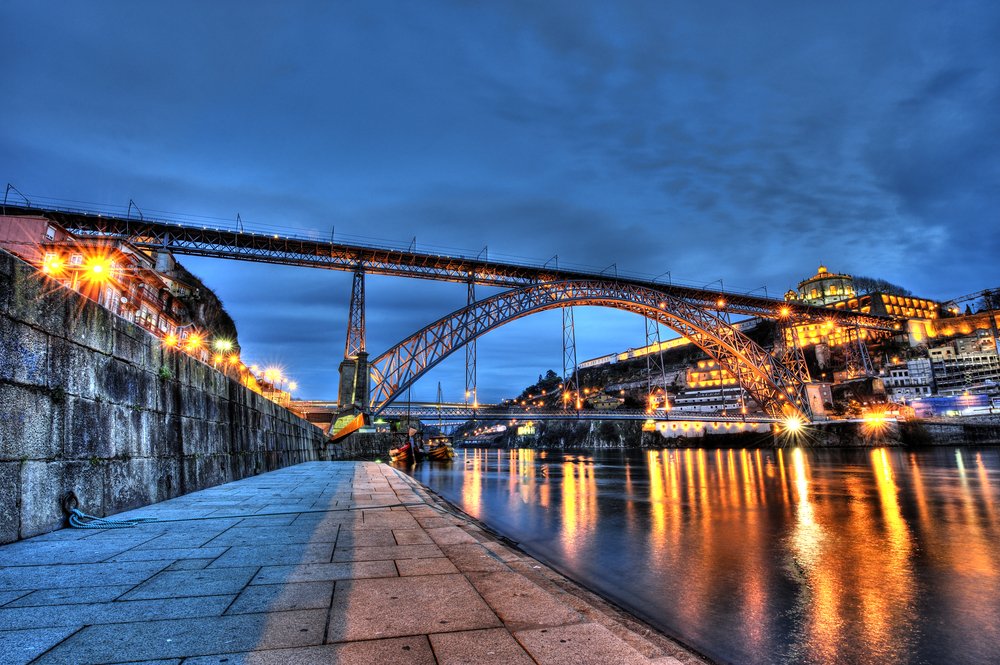 CRUISE
You will be able to enjoy the beautiful scenery of the banks of the Port River with a graceful trip along the Douro River aboard on your cruise The boat will take you along 50 minutes.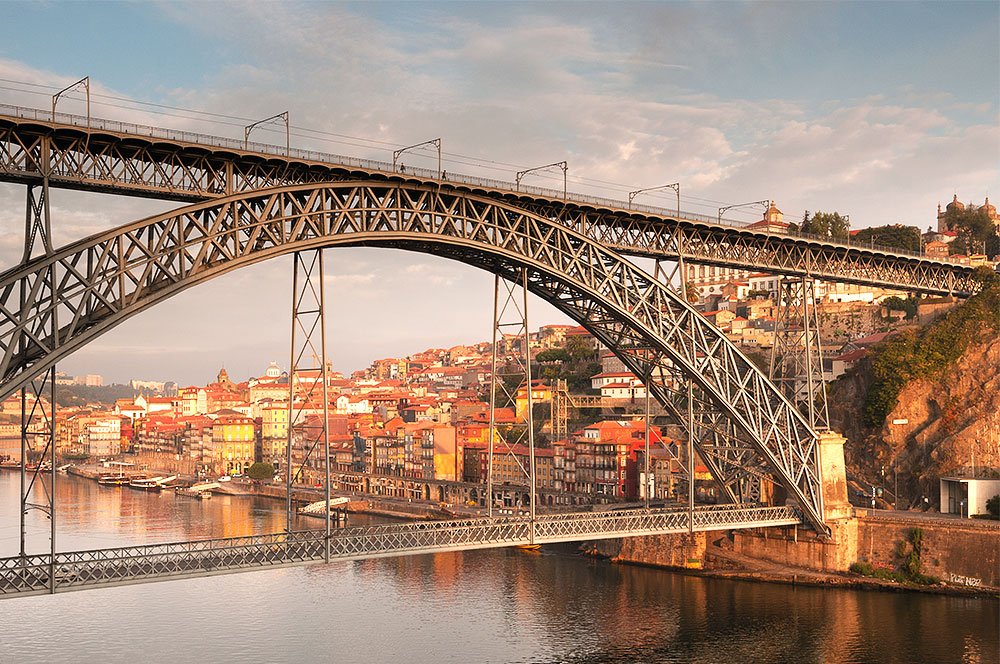 You will have the opportunity to see too close, the six different bridges connecting Porto and Gaia: Dom Luís; Infante; Dona Maria, Dom João; Arrábida and Freixo. The scenery along the way is the best of nature.
You will admire the iconic Dom Luis Bridge and its spectacular arch, built in 1881 and opened on October 31, 1886 The project was under the responsibility of a partner Gustave Eiffel, Teófilo Seyrig. You will surely be impressed with the Ponte Dona Maria Pia, the first masterpiece by Gustav Eiffel , built between 1876 and 1877, was the first railroad bridge that connected the two banks of the Douro River. The tour will continue and you will see the St. John's Bridge, erected in 1991 to replace the Ponte Dona Maria Pia, and the Arrábida Bridge which, when it was built, was the largest reinforced concrete arch in the world.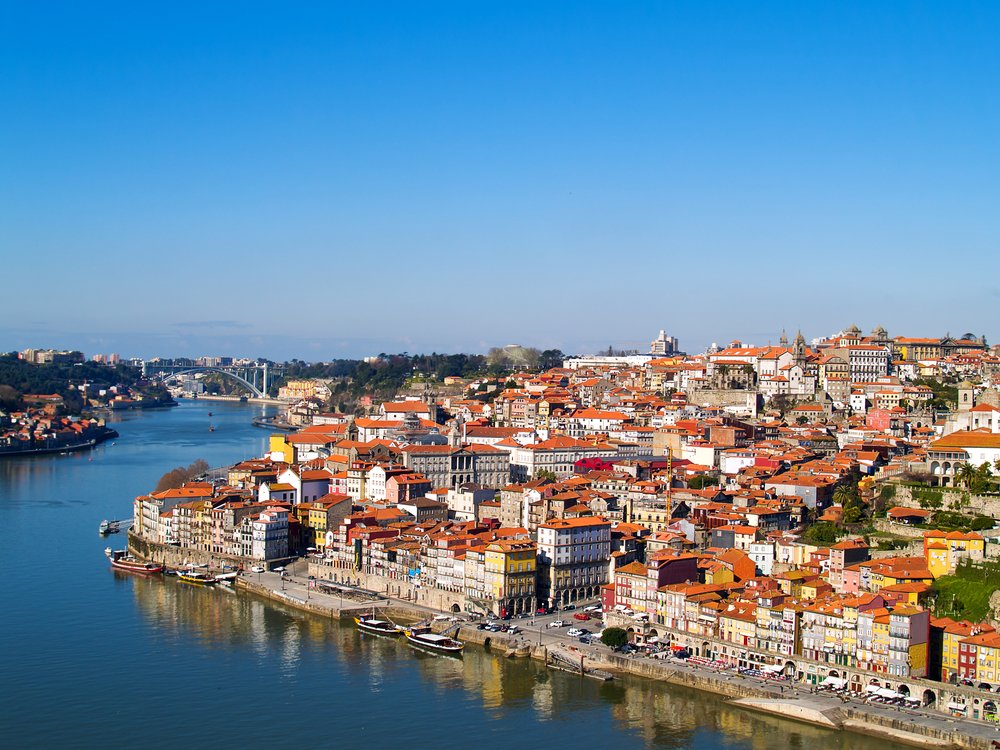 Finally, you will see the Bridge "Freixo", the furthest upstream in Porto. The views of Porto from the boat are really impressive and you will stay speechless. …..
After the cruise it's time to go to a Port Wine Cellar - Taylor's where you will have a visit followed by the conference dinner.